2009 Honda Freed
2009 Honda Freed
2009 Honda Freed
2009 Honda Freed
2009 Honda Freed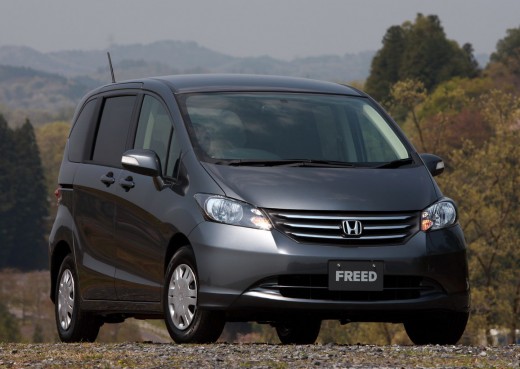 The new Honda Freed was unveiled today in Tokyo. The Freed is compact minivan, based on the new 2009 Honda Jazz. While the Freed retains the same width as the Jazz / Fit at 1,695 mm, it's longer (4,215 mm vs 3,900 mm), higher (1,715 mm vs 1,525 mm) and it also features an extended wheelbase measuring 2,740 mm in length (vs 2,500 mm).
Honda will offer three variants the Freed on local market: a seven-passenger edition; an eight-passenger version and a five-passenger type which offers a large cargo space. All three variants of the Freed are also equipped with sliding rear doors on either side of the vehicle.
2009 Honda Freed will be offered in front-wheel-drive and four-wheel-drive variants, both of which are equipped with a 1.5-liter 4-cylinder that delivers an output of 120Hp. No word about the Freed will find its way out of the Japan.